BBA Hall of Fame Results - Bagwell in a Class of His Own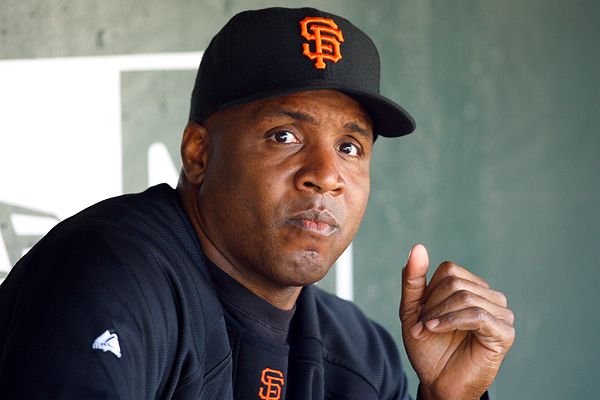 Yesterday, the Baseball Bloggers Alliance announced member blog Hall of Fame voting results which serves as the official recommendation of the BBA. The rules for selection are the same as the Baseball Writers Association; a player must receive votes on at least 75% of the ballot received in order to be recommended for enshrinement in Cooperstown. The 2013 Hall of Fame vote is probably the single-most intriguing vote in baseball history and all eyes and ears will be tuning in to see makes the cut tomorrow at 2 PM when the official BBWA results are announced.
If the BBA recommendation is indicative of what the actual results will look like, we're going to hear a lot of chatter over the upcoming weeks about who was snubbed; the BBA conglomerate selected
Jeff Bagwell
as the only player it would recommend for induction in 2013.
Woah...
Now, before you get too excited, you should check out the percentages below. You'll note that there are quite a few players that received significant support which indicates that there's a strong likelihood they will get in without the help of the Veteran's Committee.
I'm definitely surprised by the official results. I feel like I've seen more actual HOF BBWA voters giving endorsements to guys that I wouldn't vote for (full ballots) than the empty ballot variety but there will be writers on both sides of that fence, for sure and 75% is a big number.
My prediction for the actual BBWA election... Of the returning ballot names, I think Morris and Bagwell get in. Of the first ballot names, I would be surprised if Biggio doesn't get in as the only first ballot. My $0.02.


Jeff Bagwell 76%
Craig Biggio
69%
Mike Piazza
69%
Barry Bonds
62%
Tim Raines
62%
Roger Clemens
56%
Edgar Martinez
41%
Alan Trammell
40%
Mark McGwire
35%
Curt Schilling
34%
Dale Murphy
32%
Larry Walker
32%
Jack Morris
32%
Lee Smith
25%
Kenny Lofton
21%
Sammy Sosa
21%
Don Mattingly
18%
Fred McGriff
15%
Rafael Palmerio 15%
Bernie Williams
4%
David Wells
4%
Sandy Alomar
3%
Julio Franco
1%
Links of Interest:
The Official BBA Announcement
FBJ Official Ballot Post