Free Agents: Class of 2012 - Jimmy Rollins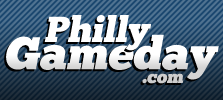 Did I mention that I love this time of year? This is the time of year when every armchair GM comes out of the woodwork to make his or her predictions... guilty as charged. I love to analyze and project value and I take pride in my due diligence. I'm going to take some time over the next few weeks to analyze some of the biggest names out there in the upcoming free agent class of 2012. I'll give you an idea of what these players might be worth on the open market and which teams might be interested in pursuing their services.
Today, I'll take a look at
Jimmy Rollins
and his upcoming free agency.
2011 free agent contracts used to gauge his value:
- J.J. Hardy and Derek Jeter.
In the past off season, JJ Hardy signed a three-year $22 million and Jeter signed his deal worth, on average, $16 million per year for the first three years with an $8 million option in the final year (with incentives that could bring that final year up to $17 million).
How do they compare on the field:
Hardy and Rollins have very similar offensive and defensive numbers... Hardy has a little more pop but 0 stolen bases. Hardy is also a few years younger and still in his peak years while Rollins' numbers have been on the decline, with the exception of this contract year and he has spent considerable time on the DL over the past couple of seasons. Jeter, on the other hand, is
Derek Jeter
... he's a few years older and overpaid but he's rightfully overpaid because of his name and what that name is worth to the Yankees franchise. I would say that their numbers are very similar; Jeter has a career OPS of .832 versus Rollins' .761. While OPS strongly favors Jeter, Rollins has averaged only 8 fewer RBI and 11 fewer runs over the course of his career while stealing 14 more bases and playing better defense (that comment might draw ire from some but I feel confident in saying that).
The skinny...
There is no arguing the facts: Rollins' career averages and 2011 numbers are above league average for MLB shortstops and leadoff hitters and he's proven his worth for twelve seasons so I think that you can start with Hardy's $7 million deal as a base line and work up from there. The reasons J-Roll is worth more than Hardy is because of tenure and franchise value.
Tenure plays a part in salaries and players in their mid-thirties are paid fairly well in compensation for earlier years spent underpaid.
Jimmy Rollins
made an average of $2.9 million over his first seven full seasons when he was arguably the best shortstop in the NL.
I also think that J-Roll has, in some ways, established himself as the face of change for the Phillies franchise. He's the elder statesman (the longest-tenured Phillie on the current roster) and the wild claims he once made that the Phils were "the team to beat" appear to be, in retrospect, the catalyst and turning point of the franchise.
He will look for a deal that will pay him as such. He's the best shortstop in
Phillies franchise
history and his table setting got them to where they are today. I think he'll ask for a deal worth somewhere around $12 million for three years with a fourth year option.
The possibilities...
Are the Phillies willing to cut a check that size for Rollins? Your guess is as good as mine... that's a lot of money for a guy that has a tendency to drive fans and his manager nuts but if not Jimmy, then who?
Ronny Cedeno
?
Alex Gonzalez
?
John McDonald
?
Nick Punto
?
Marco Scutaro
?
Jack Wilson
? Those are the names that are going to be out there after
Jose Reyes
gets scooped up by somebody (and I don't think that the Phillies will be in the mix for Reyes... he's a great player but I'm not sure if his laissez faire attitude would fit in their clubhouse and he's certainly going to be looking for a bigger payday than Rollins). Further, the Phillies' best prospect at shortstop,
Freddy Galvis
, is still probably a couple of years away from being ready for the big show.
At the end of the day, the "J-Roll" trademark is worth more in Philly than it is anywhere else. If he goes somewhere else, he will have to prove himself again and if he doesn't put up a stellar season in year one, it won't be a good situation. In Philadelphia, he has some wiggle room because of everything that he has meant to this franchise. You would think that the dark horse could be his hometown of Oakland but one of the A's top prospects is a near-MLB ready shortstop -
Grant Green
(who was recently named MVP of the 2011 AM All-Stars futures game) so I don't think they'll be in the mix. The Brewers will definitely be shopping for a shortstop in the offseason as their woeful production at this position are well documented but I think that they'll make a strong push for
Jose Rey
es. A batting order which includes
Rickie Weeks
,
Jose Reyes
and
Ryan Braun
might be enough for the fans to forget about
Prince Fielder
walking. Of the other teams losing shortstops to free agency, the Red Sox would seemingly have the financial capability to go hard for Rollins but they seem to be content with handing the reigns to slick-fielding Cuban prospect,
Jose Iglesias
(who received the largest signing bonus in club history in 2009, inking an $8 million deal which included a hefty $6.25 million signing bonus). The Twins could definitely get into the mix. Their current infield battery of
Tsuyoshi Nishioka
and
Alexi Casilla
will almost certainly be broken up in 2012 and Nishioka's natural position is second base so they could be in the market for a shortstop. That being said, their payroll is getting up there and they have more issues to address than shortstop so I would think that they would be more likely to fill that void in house or with a
Jack Wilson
type. I don't see the Braves pursuing Rollins, nor do I see the Pirates or Blue Jays getting into the mix.
Bottom line...
I predict that Jimmy Rollins will return to Philly in 2012 and will work to surpass Mike Schmidt as the all-time franchise hits leader.